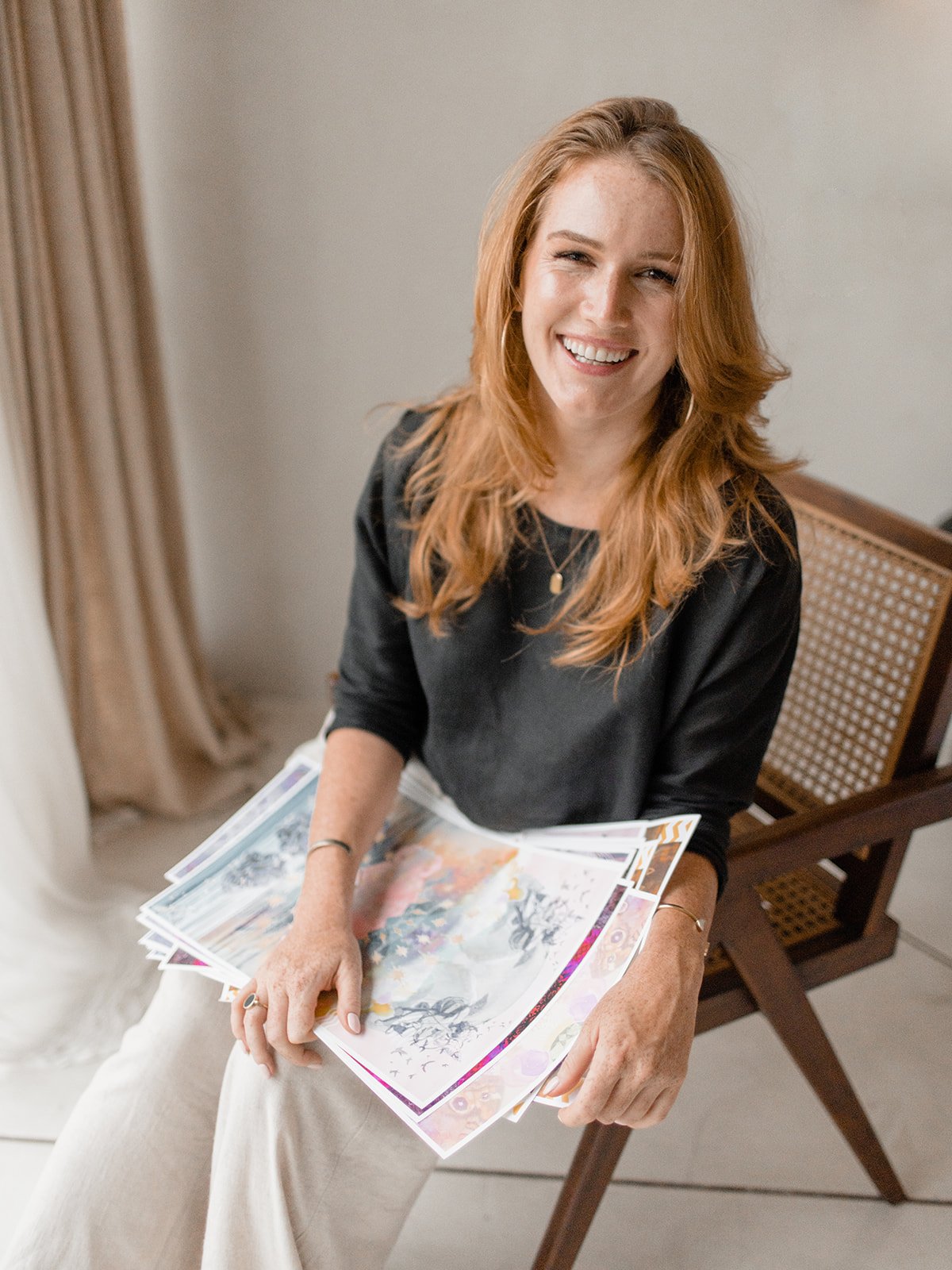 About Ella
A lifelong expat, born and raised in Zambia, Ella has travelled the world in search of beauty and rich experiences.
She sold her first sculpture at 17, but a career in Advertising has focused her creativity in the business and brand building.
Until 2021.
When, during a year long sabbatical, Ella reconnected with her real passion: expressing herself through art.
Packing up for nomadic life inspired her to try the digital medium and she has produced this collection of ethereal, empowering pieces, drawing on her deep psychedelic experiences and mirroring her colourful imagination.
She used bright, bold colours and works with animal totems, signs, symbols and real life objects that she manipulates and distorts to form a whole new concept with.
Her work references her deep connection with her divine feminine and seeks to connect the viewer with theirs too.
Message Me on FB